At Orlo HQ, we're over the moon that after two long years, it's time to enjoy a proper British summer… In fact, it's already underway, with festivals and sports competitions in full swing and many more events, social sessions, and parties planned all around the country!
Whether you're a public, private or third sector organisation, staying topical is an absolute must - especially if you're looking to build brand engagement. According to Qualitrics, 60% of consumers think brands need to care more about their interests, and they're willing to spend more if they feel like it's happening - and what better way to connect with a customer or your community, than to chat to them about the things that they really enjoy?
Sure, it's important to have a wealth of marketing and sales advertising, and an exceptional level of customer service - but sometimes, just showing that your business or organisation is aware of what's going on in the world can add that human touch, and even build brand trust, loyalty and integrity too!
So what has the UK got in store for the summer months…? Let's take a look!
#1 Wimbledon 🎾
Tennis is back, and the final is this weekend! There's nothing that embodies the British summer quite like Wimbledon. The smell of freshly cut courts, the taste of strawberries and cream, and all the Centre Court drama that comes along with it. With the attendance of 2019's tournament landing at over half a million people (Wimbledon), we'd expect that the final count this year will be much the same, if not higher!
Even if you're not dreaming of the days of Henman Hill, we expect you've already been privy to the news on and off court through your social media feeds - and with such a popular and well-followed event happening right on your own turf, it would be crazy to miss out on the action.
Saturday, July 9th, 2022, will mark the most hotly anticipated match of the tournament - the Men's Singles Final. In 2019, it was estimated that 3.83 million viewers (Sports Media Watch) tuned in to watch the final, many of whom we'd expect to have engaged in cross-channel conversations as the drama unfolded.
If you're looking to piggyback on the Wimbledon hype this year, there's still time. Whether you're a travel and transport company keeping a weather eye on any disruptions from the tournament using Social Listening, or you're just looking to create a bit of on-topic engagement for your brand - this is the place to be! This year, the top omnichannel hashtags are, naturally, #Wimbledon (30%) and #Tennis (14%), so make sure you include these (Best Hashtags) - and whatever trending hashtags crop up from the tournament - in your posts!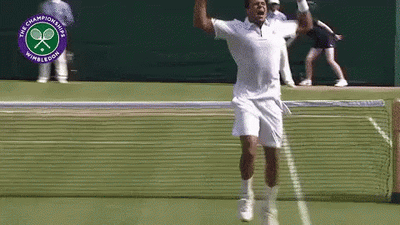 #2 Commonwealth Games 🏃
It's a return to Britain this summer for the Commonwealth Games - and it's coming right to Orlo's backyard in the city of Birmingham! This is the first major athletics event with a full capacity audience since the 2018 Commonwealth Games in Australia, so a sell out crowd and full TV coverage throughout is surely on the cards.
With 72 countries expected to participate, comprising over 5000 athletes and 283 medal events, the buzz around the games is going to be huge (FirstMats). It's not just national pride that's going to be the hot topic of conversation across socials either. If you're a small company, or your brand is closely connected with your hometown, there could be an opportunity to spread the word and cheer on any local athletes that are competing for Great Britain.
The games run between 28th July and 8th August, 2022, so there's plenty of time to start listening in to the growing excitement, and getting involved in customer and community conversations. Don't forget to connect your posts with other users across your social channels too, using popular hashtags like #CommonwealthGames2022 and #Birmingham2022 (Top Hashtags).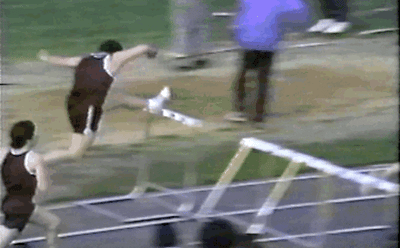 #3 Festival Season 🎵
Muddy wellies, straw hats and good vibes are coming home to the UK, as we see a packed calendar of music festivals back on the agenda for summer 2022. Across the country, it seems like every weekend is festival weekend (Music Festival Wizard), with some of the most notable on the calendar being:
Wireless Festival 2022

, London, July 8-10, 2022

Creamfields 2022

, Daresbury, August 25-28, 2022

Leeds Festival 2022

, Leeds, August 26-28, 2022
Not only is this a celebration for the British love of camping in fields and lukewarm tinned goods, these festivals are also set to have huge attendances, and make massive waves on social channels. Take a look at the recent 2022 Glastonbury festival, there were over 950,000 Instagram posts alone during the weekend that used the #Glastonbury hashtag (Best Hashtags) - impressive, right? It's not just a great opportunity for revellers and dance trends either. If you're a local healthcare provider to a festival, it's a great way to send hints and tips for good wellbeing to a community of people, while extending your brand reach, engagement and integrity to boot!
Keep your eyes and ears peeled in your community too, it's not just music festivals that are hitting the ground running this year. We expect plenty of smaller scale food and drink festivals, markets, and lower key events all over the UK as well, and these are perfect events to get ahead of the game using Content Creation and Scheduling tools. A great way to keep in touch or connect with your community of citizens, customers or prospects across channels!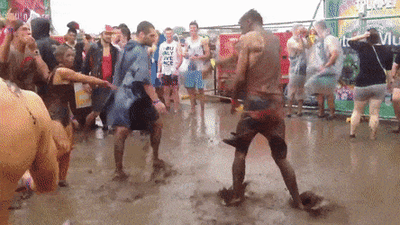 #4 UEFA Women's Euro England 2022
It's the turn of the great women of England to bring football home this year - and they've got the home advantage! From 6th until 21st July, 2022 England is hosting the UEFA Women's Euro 2022, and it's set to be a mammoth event!
With over 500,000 tickets sold before the ball has even hit the pitch (UEFA), the tournament promises to deliver all the highs and lows of international football, company sweepstakes, armchair management, and social conversations.
For years, women's football has been a growing sport in the mainstream media, and we couldn't be more happy about it - and neither could social media professionals. Euro 2022 is going to pack a punch across channels for sure, but we expect TikTok to be leading the frontline - as they've been announced as the Official Entertainment Platform for the tournament (UEFA). With over a billion views garnered from the hashtag #WomensFootball on the platform in recent years, it's becoming easier than ever to show your support.
Come on England!
#5 Holidays are back ✈️
It will come as no surprise to you that summer holidays are back in full swing! It's estimated that in 2022 alone, Brits will spend a staggering £41.2 billion holidaying in and out of the UK (Business Leader) - and that's without factoring in those last minute getaways!
Through social media alone you'll have already seen the chaos this has started to cause at airports across the country, but did you get involved in the conversation? Being the first to know about the crisis across socials gives a great advantage to companies, allowing them to understand real-time issues and act with resolution-driven customer service. Whatever side of the fence you've been on during the crisis, using tools like Orlo's Emotion Detection and Sentiment Analysis can help to identify the real impact during these types of crisis, and give you heads up on the resolution.
It's not all doom and gloom though, as you can expect your feeds to be once again full of summer sun and poolside pics. Releasing holiday-dedicated content at this time can be a real conversation starter with your customers too, and if you're looking to share on TikTok and Instagram then you're in luck - check out the top ten hashtags you can use to put yourself among the conversation this summer season (Top Hashtags):
#vacations
#travelblogger
#travelblog
#traveltheworld
#travelgram
#holidayfun
#mytravelgram
#instaholiday
#instatravel
#vacation
Wrap it up 🌯
Schools are almost out for the summer, and it's going to be a big one for social media. With all these events and more to look forward to, there's always going to be a chance to jump into the conversation and spread the word about your brand, business or organisation.
Making sure that you have the right tools to take advantage of the good summer vibes is key to getting a leg up on the competition… nobody wants to be the last person to the party, right? Using tools like Orlo Insights, you can keep your ears to the ground using next generation Social Listening, and be the first to the conversation with direct or indirect mentions across social channels and much more. Perfect for taking the conversation to your audience, whatever digital channel they're using.
Organised events are a great opportunity to start scheduling your content in advance too. With Orlo's Content Creation tools, you can create and schedule cross channel comms, from informational need-to-knows, to promotional content. Great if you're well-organised, and even better if you're going to be out-of-office attending the events!