Looking to get your social marketing and customer service channels beach ready for the summer? Let us run you through five of the biggest trends and drivers in social media this summer… hot off the press!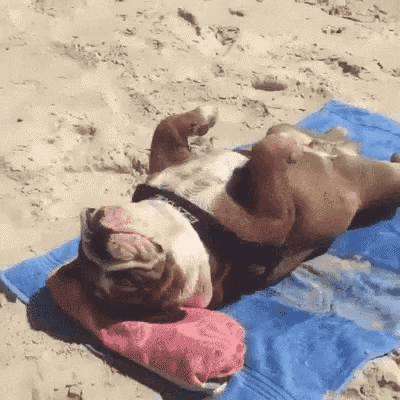 #1 Audio strategies are on the horizon 🌅
Summer has arrived, beach season is upon us, and suddenly screen glare is a very real issue for the UK population. Add a little sun into the mix and short-form video becomes damn inconvenient, forcing people to opt for headphones, pina coladas and podcasts!
In recent years, audio has become yet another strategic consideration for marketers and customer service teams alike. Whether it's creating engaging content to build your brand reputation, or providing troubleshooting support and instructional tracks, there's room for audio in your plans.
If you're just getting off the ground with your podcast or web series, giving the world a sample of your current episodes is a great way to push it out there. Why not add a little audio into your daily mix too by enticing your audience with soundbites or snippets from your episodes, and posting them across your social channels.
When it comes to breaking the soundwaves, ad placement on other people's podcasts can be just as, if not more effective, than a resource-heavy podcast too! Just remember, while you're unwinding, there's always somebody sitting in an office listening - so take a look at popular podcasts around your industry, sector, or brand and start to make enquiries about placing ads or sponsoring their episodes, we bet that they will be more than happy to start discussions - especially for a taste of cold, hard cash.
So, if you want to stay out of the shade this summer and if you haven't got an audio strategy, or at the very least got a dabble of audio consideration in your wider content plan - now's the time to get on it!
#2 Failing to prepare is no longer an option! 🚨
We hate to dampen the summer vibes by being a negative Nancy - but we have to address the elephant in the room with our second trend… crisis management comms! Since the global pandemic, pretty much every business has become aware of the need to prepare for unexpected crises through social media comms, and rightly so.
With summer approaching, new challenges are just around the corner, and not all of them will be smooth sailing. Sure, you're probably more than prepared for another national lockdown or Suez canal blockage - but have you thought about your communication plan for the smaller crises?
If you suddenly find yourself experiencing a wave of negative comments, your sales are dropping significantly, or your customer service comms channels are lighting up, it's super important to keep your cool.
Preparing for a crisis by getting your social comms lined up is all the rage - and we suggest following four easy steps to get you started…
- Define 'crisis'
Take a look at the history of your business and define what you would class as a crisis. If you're fresh out of the gates, consider looking at competitors and try to flag what could go wrong, and the factors that have influenced them in the past.
- Reinforce your values
Create a document with your company values and the positive key messages that define your business/set you apart from the crowd.
- Create guidelines
Based on your values, work out when and where you can push your positive messages in order to deflect the negativity that comes with crisis. Set clear rules on your ideal method of reacting to negative communications, the degree of public acknowledgement you want to convey and which stakeholders are key for approval and awareness if the situation should call for reaction.
- Listen to the noise
Set up a system whereby you're constantly monitoring the noise around your brand, select tools and accountability for different aspects of your products or service, and a clear and quick communication system to bring the crisis to stakeholder attention ASAP.
Want to know more about crisis management and the tools you can use to help prepare for and even predict the future? Check out our What's behind your crisis comms plan infographic.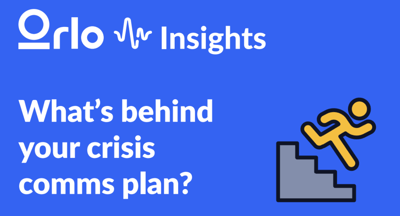 #3 Listening in on the trends is a summer vibe 👂
Schools are out for the summer, and so is everyone else! With 2022 being the first real opportunity for travelling without restrictions, we expect to see record numbers of brits prepping for a summer escape. Undoubtedly, there will be no shortage of chatter around social media on the latest fashion trends, the must-have gadgets and scorching destinations, which gives consumers ample opportunity to leave feedback and reviews of what's hot and what's not during the season.
96% of unhappy customers don't directly complain (Verizon), which means it's more than likely the case that they are venting elsewhere. But don't fret, it actually brings a perfect opportunity to tap into the unbiased conversations your audiences are having around the web using social listening. In what has become a necessity to stay connected with the people that are most important to organisations, more companies than ever are investing in tools and platforms to dissect and organise messages on social media.
But how could it work for you? In a number of ways actually. Whether you're listening out for the word around your brand reputation, you want to get a heads up on your customers' pain points, or even if you're looking to predict the next crisis - having your ears to the ground is going to give you the heads up on the competition.
#4 Customer service on-the-go is more important than ever 📱
By now you probably realise the opportunities for providing great customer service through social media. What was once seen as an extension of the traditional contact or call centre, is now more of a must-have for businesses around the globe, with over half of all social media users utilising their platforms to look for different products, provide feedback and request customer support (GWI).
So, when you're looking at a summer filled with new purchases, travel and tourism, and service-use - we'd expect your customer service lines to be packed to the rafters with queries, questions and, fingers crossed a little less, complaints.
Making sure your social media is manned and effectively managed to deliver both quick and efficient customer service can make the world of difference. We're sure by now you've got a handle on your social media customer service operations, but there are a couple of ways you can get ahead of the trend if you haven't already… Investing in a platform that can handle your Inbox across social media is a great way to take the pressure off your workforce and reduce resource allocation time. A Unified Inbox is a great way to put all your messages in one place and make sure the right messages get to the right people at the right time. There are even AI tools like Automation and Triggers now that can help detect trends or keywords in the inbound messages, and fire them to the right people with the right area of expertise. Welcome to the future, right?
#5 Hot weather leads to hotter opinions 🥵
Now, it could just be popular news websites successfully catching us out with clickbait articles, but we've noticed a few headlines cropping up about the upcoming weather this summer.
From the warmest summer on record to UK to be hotter than Ibiza this summer - we've heard it all. But one thing is clear, there's change on the horizon, and people are noticing…
Sustainability and environmental issues have become hot topics during the 21st century, and with good reason, we figure that it's only going to carry on as we move forward with the year. If you want to get ahead on the environmental trends then perhaps you should consider listening in to the trends using features like Orlo Insights, engaging with your audience's conversations, and creating relevant content to show that your organisation is part of the solution, not the problem!
It's not just environmental issues that will be on the tips of people's tongues this summer, that's just a drop in the ocean… and the truth is – none of us knows what social issues we'll face in the coming months. Keeping ahead of the trends across socials is key to staying relevant and at the forefront of your industry, regardless of whether it's product innovations, global news stories, or even just the latest dance trends on TikTok
You may not be able to predict the future when it comes to trends, but if you're listening right and acting in the moment, you can assess in real-time just how your audience is thinking and feeling towards your brand. With tools like Emotion Detection and Sentiment Analysis, you're now closer to customers than ever before, and when you're hitting those trending topics on the head in the summer season, you'll be able to see exactly how they're resonating.
Knowing what is angering or making your audience happy can drive your marketing campaigns and business decisions in the right direction, and help keep you on the right path with your brand reputation.
Wrap it up 🌯
Whether your flight tickets are booked and you're beach-ready, or you're taking a gamble on a sunny staycation this summer - it's essential to keep your head out of the clouds, and make sure you keep ahead of the trends.
Chances are we've reaffirmed what you're already thinking, but, if we haven't - now's the time to start making a few tweaks to your strategy to get ahead of the competition. Think of how relaxed you'll be knowing that you've made a few adjustments for the summer when you finally switch that out-of-office on, and more importantly - when you're having a drink for us!